---
---
14 days risk-free guarantee

Free shipping worldwide from $40

Available 24/7 for all your questions

Insured Delivery with Track & Trace
---
Description
Want to do progress in your exercises or need assistance during your Pilates? We have the perfect product for you!
Our Pilates Ring is the perfect assistant for your daily exercise routine!
The Pilates Ring is designed to create gentle resistance for a variety of toning exercises for arms, legs & core. Tone and firm up those stubborn areas specifically on your inner and outer thighs, upper arms, hips, booty and neck. It works for beginners or for athletic men and women in peak sport training condition.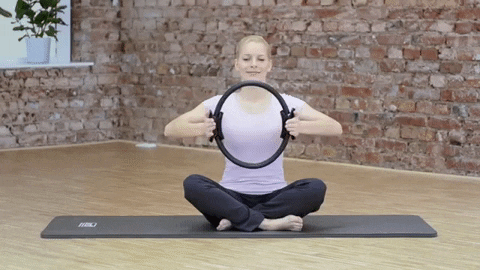 Get Fit and Strong
Ideal for Pilates and improving balance & posture, strengthening core, increasing flexibility. Pilates improves your muscle tone and fitness when you practice regularly.
Perfect Your Posture
Perfect for those looking to develop muscular strength, increase body awareness, improve endurance, balance, and correct posture. Focus on arms, butt or other areas that need shaping.
Lightweight and Portable
Perfect for travel is low weight (ring is not steel) lays flat and adds very little volume. It is one of the must-have Pilates accessories. It has a 14 inches hoop.
Total Body Conditioning
Designed to create gentle resistance for a variety of toning exercises for arms, legs & core.
Rehabilitation
Great for users with diminished capacity or for rehab, as well as beginners to slowly build strength.
Durable Design
Made out of steel and covered by durable rubber, the 14" ring withstands pressure and heavy use.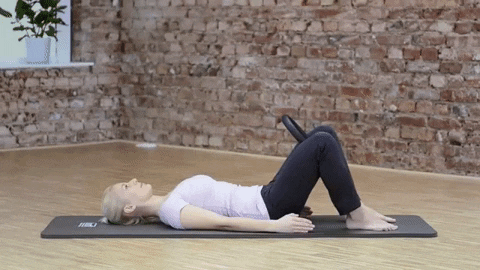 Padded Handles
Soft foam handles are padded on both the inside and outside of the ring for a comfortable, firm grip.
Features
Crescent Shaped
Non-Slip Handle
It is safe & convenient to use
Completely non-toxic
Double-Sided Foam Handle for firm grip
THIS PRODUCT IS NOT AVAILABLE IN STORES!
Due to the
enormous popularity
on social media, we expect to sell out quickly,
so be quick, because we're almost sold out!
Our customers recommend the Pilates Ring and we support that with a risk-free 14-day warranty.

If for any reason you don't have a positive experience, we'll do EVERYTHING to make sure you're 100% satisfied with your purchase.

If you're not happy with the Pilates Ring - no problem. We'll transfer the money back to your account. We have 24/7 email support. Contact us if you need help.
Specifications Pilates Ring
Material
NBR
Weight
260 gm
Diameter
 

39cm/15.35"

Circle Width

3cm/1.18"

Color
Black, Blue, Pink, Purple
Package Includes Pilates Ring
Our Team Guarantees
Ensures you
safe payment

Ensures you
24/7 support


Ensures you
Satisfaction

Payment & Security
Your payment information is processed securely. We do not store credit card details nor have access to your credit card information.